Physical Vapor Deposition (PVD) nanotechnology is a manufacturing technique where solid metal is vaporized inside a high-powered vacuum. It is then bonded with electrically conductive materials, such as metal. This gives your product additional physical properties such as durability, color and conductibility. PVD deposits the material more uniformly on a molecular level. 
PVD nanotechnology has become an increasingly popular production solution for many companies because of its durable properties and eco-friendly application. If your new product design requires dependable, high-performance materials, PVD coating may be an ideal solution.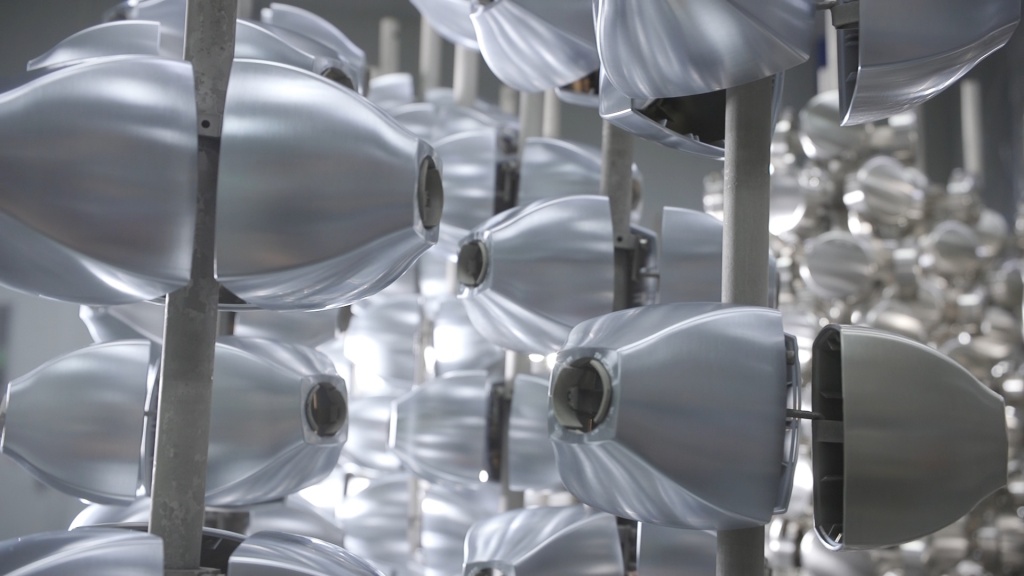 Our PVD coating solutions offer you a competitive edge in three ways:
Aesthetics:
Metal coating, such as Stainless Steel, Black Chrome, Rose Gold, Polished Brass, and many more, will help you maintain the original composition and properties of your products.


Performance:
PVD coating solutions provide your product with an extra layer of protection that's highly resistant against corrosion, tarnishing, and fade. PVD coating allows a coated plastic part to achieve the hardness and durability of some of the most exotic metals such as titanium and chromium.


Metal Finishing on Engineering Resins:
Unlike Electroplating, which is limited to Nylons and alloys of ABS, PVD Nanocoating can be applied to nearly any engineering resin to combine the mechanical properties of engineering resins with the aesthetics of metals!